Injection moulding of plastic parts
When searching for a suitable production method for your product, properties of different types of plastic material should be considered – which type of material suits best for a specific product. Manufacturing method affects product tolerances as well as profitability. All manufacturing methods are not suitable for every product type.
Micro injection moulding ~0,1 – 3g
The smallest components that our company manufactures are produced by micro injection moulding. Here the challenge lies in the handling of the product, due to the fact that traditional gravity-reliance is no longer working at all. For the manufacture of such pieces, we have a machine with a 15 mm screw. Plastone also has a Babyplast injection moulding machine, which is one of the smallest, fully hydraulic injection moulding machines. It is ideal for the production of micro parts and it is suitable for all types of thermoplastic materials up to 420°C.
Standard injection moulding ~3-4000g
Most of our products are traditional injection moulding products that weigh between 3 and 4000 g. We are currently operating with 60 injection moulding machines from micro injection up to 1000t machines. Constant development in production, for instance by increasing automation level, ensures competitive pricing and high quality.
Two component injection moulding
In Nurmijärvi we have 2 two-component injection moulding machines, in addition to which we make two component products moving the blanks by hand or with a robot from one mould to another. This is a cost effective method for small series.
Hot melt moulding
The hot melt moulding is a very suitable method for protecting connections as well as electronic components. We do this with different machines. This technique can be used to encapsulate, for example, surface mount printed circuit boards containing the components of a product without harming it.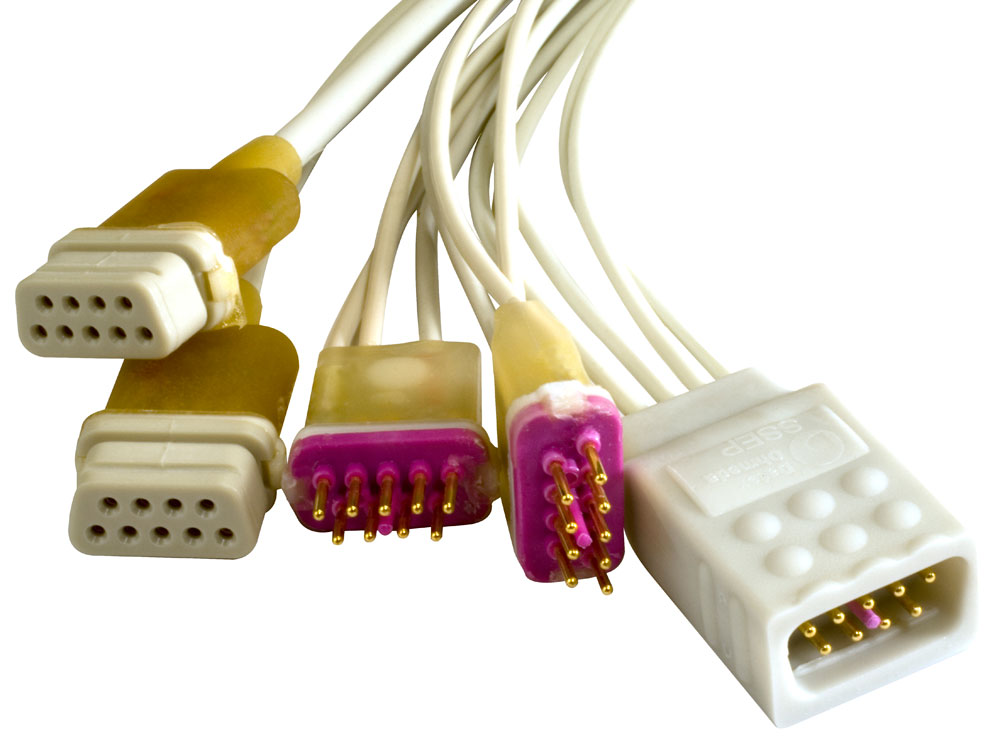 Clean room production
We mainly manufacture products for the pharmaceutical industry in our ISO-8 graded clean room in Nurmijärvi.